Forgive me for the long post, but it was a wild weekend!
The planning for Kev's (Butchy) bachelor party started back in November. Three idea's were thrown into the mix. Jamaica, Clearwater for Spring Training, and Kentucky for bourbon tasting. All of them were great ideas, but seeing as though I had never been to Kentucky, that was the one I voted for. In a nearly unanimous decision, Kentucky won!
We decided to make a long weekend (April 5, 2018 – April 8, 2018) road trip out of it… although I do love me a good road trip (one of these days I'll write about my cross country one with Keith and Kristen) it was a decision half of us would later regret. Myself, Stags, and Czy left Jersey around 8AM on Thursday and made our way down to Baltimore to pick up the man of the hour, Butchy. Once we got Butchy, we were off to Morgantown, West Virginia!
Morgantown is home to West Virginia University and where we would be making our first stop of the trip. The drive straight to Louisville, Kentucky was roughly 10 hours so we decided to break it up and drive 3.5 hours to Morgantown, spend the night, then wake up and drive the following 6.5 hours to Louisville.
We made it to Morgantown in no time! Although we did take a detour for lunch and stopped at a Hardees in Hancock, Maryland. Lets just say being in that tiny town sure felt like we were in the movie, Deliverance.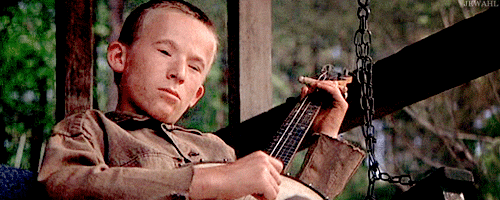 Upon check-in to the hotel (Chestnut Boutique), we dropped our bags off and hit the town to explore. The four of us had a few hours before the rest of the crew would start to arrive so we made our way to Gibbies Pub & Eatery on the main strip (mostly because the first few places we tried to stop in weren't open yet). We sat down with some local beer (Citrus Tsunami by Parkersburg Brewing) and watched the Phillies game. We were shocked they were able to get the game on TV out there. After making a few friends and getting some tips on what to do on our short visit to Morgantown, we went to Morgantown Brewing Company for dinner.
Morgantown Brewing was ON POINT! Normally flights of beer are $10 for 4-5 tastings… Morgantown's tastings were $1 per beer. So you know I tried to go 10 for $10 (tried being the key word)! Not only was the beer good, and cheap, but the pulled pork poutine fries were the best things I ate all weekend. They were better than fresh poutine fries straight from Canada!
Once everyone was in town, we regrouped and decided to go to Joe Mama's for the night. A typical college bar, but dear lord were we in for it. As soon as we got there someone ordered six whiskey and cokes. The bartender came back and said, "That'll be $3." HUH!? Did she hear us say 6!? Yes, yes she did. It was 50 cent rail (I call it well) drinks until midnight. This was the death of all of us.
Reminded me of "White Trash Wednesdays" at the Pennant in Brooklawn. Not many of us survived past Joe Mama's and the few of us that did, conceded defeat, at a local pizza shop, shortly after. Let's just say our stay there was cut short due to a make shift WWE match. Similar to this:
https://www.instagram.com/p/BjAUejLBZaT/
Followed by (literally) some drunk chick, on the walk home, trying to throw haymakers and hock loogies at us.
The next morning was ROUGHHHHH and the 6+ hour drive to Louisville was hands down the worst car ride I've ever been a part of. We were all miserably hung over. To top it off, when we were in The Middle of Nowhere, Kentucky… BOOM! Blow out.
Naturally, the jack we had wasn't lifting the car high enough. If it weren't for a Good Samaritan that stopped to help (with his brand new jack), we'd probably still be stuck there. Our friends certainly didn't help us out…
That would be the slogan of the weekend. By the time we made it to Louisville we had a little bit of time to rest before dinner reservations at The Silver Dollar. The food and whiskey drinks here were to die for! Recommending Silver Dollar to anyone who ventures to Louisville. After dinner we decided to venture through town. We wandered upon the Seelbach Hotel which had "The Al Capone Room." So cool to see one of the places Capone used to hang out. Even saw secret passages leading to underground escape tunnels.
Our night ended with bar hopping at 4th Street Live! (which is the Louisville version of Xfinity Live!). Basically, it's a square with a dozen or so bars in it. Everyone was definitely still hurting from the night before, so we called it a night pretty early (at least for us).
Saturday was the day of the Bourbon tour. We woke up by 7AM and were on the road in our "party bus" by 8AM. Our first stop was at Buffalo Trace, which would also end up being our favorite stop. The bourbon and bourbon balls here were amazing! Even the tour and the guide were great. We all received free bourbon glasses as souvenirs, which I may or may not have used a few times since the trip already.
Following up the best distillery of the trip, was the worst… Four Roses was the next one we hit and it was unanimously voted worst of the day. The bourbon was just okay, the tour guide wasn't great and openly admitted to not even liking bourbon, and to top it off… it's where my phone died. RIP.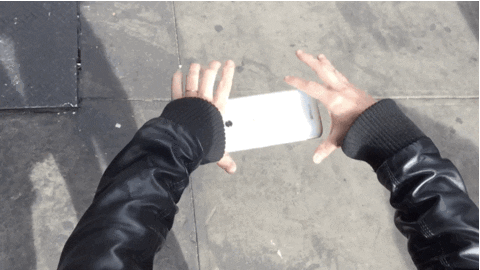 Dropped right out of my hand and shattered (Thanks Ry). As soon as it hit the ground I knew it was a goner. The tour guide said "I hope it's not broken." Without even skipping a beat, I picked the phone up and put it in my pocket (didn't even look at it) and said, "Oh it did." And boy did it. Screen shattered, touch screen wouldn't work, and the screen slowly blacked out. I could only make calls by using "OK Google" and hope it would listen correctly. Oh well, it led to a new phone when I got home and the camera on the Galaxy S9+ is sickkkkkkk (perfect timing for my upcoming Italy trip)!
Anyway, we proceeded on to Wild Turkey, Woodford Reserve, and Town Branch. Town Branch was a distillery and microbrewery. A great way to end the tour by getting to try some local beer and a few other liquors, besides bourbon. They gave us a 4 sample limit, but most of us were able to beat the system and have a few more than just 4.
Back to the house for some rest and showers. Butchy then decided it was time to gamble! Shockingly enough the closest casino was only 25 minutes away, but in Indianapolis (I didn't realize we were that close to Indiana). So off we went. I believe there was a $1,000 bet (when we were in the casino) that we were actually on a boat… well, we were. Apparently there are only 10 authorized land base or riverboat casinos in Indiana and this one (Horseshoe Southern Indiana) was a riverboat. After a couple hours, not one of us left a winner. We ordered Ubers back to Louisville and our driver was possibly one of the best Uber drivers I've ever had. Somehow we found out he was a rapper and made him do a freestyle. Well, he did and he KILLED it! Here's some of his stuff:
Look for him on SoundCloud as ItsG!
The road trip home was about 10 hours and 1000 times better than the 6 hour ride from Morgantown to Louisville, even WITHOUT A PHONE.
The bachelor party was an absolute success and the bachelor himself even made it out unscathed… although he would eventually break his ankle, playing kickball, three weeks before the wedding. At least it led to a pretty awesome improvised entrance to their reception!
Although we busted his balls through most of it, Stags did an amazing job organizing everything for this trip. I'm pretty sure this was the 10th adventure together for Stags and I (Jamaica, Vermont, San Diego, Minnesota, Wisconsin, Outer Banks, West Virginia, Kentucky, Poconos, & Charlotte). I certainly can't wait until the next one! Although, I'm sure we'll opt to spend a few more bucks and fly…